With an open source webshop, there is a lot of customization of specific elements you want to implement and the possibilities are almost endless.
The biggest advantage is the freedom you have to build a complete webshop from scratch and take into account your branding, among other things. There are also countless handy tools available on the market that can give the webshop just that little bit extra to stand out, or to facilitate the business process behind it.
With a closed source system, standard elements are available and further development of the webshop is often limited.
The advantages of a closed system are that it almost always functions properly and continues to run stably over time. In addition, as a webshop owner you can expect solid support in case of problems and updates will be implemented on time and preferably automatically.
We don't want to become standard webshops. Branding is essential for our brand
I have no time and want to offer my products without worries
Also, with open source systems, you have more choice of marketing tools and new payment techniques. With closed source, these are often up-to-date but you are dependent on the schedule of the developers of the platform you are affiliated with.
The disadvantage here is that the code used to build the webshop must be written properly and updated by the developers. Also take into consideration the additional costs of development of a webshop itself, and custom development.
Unlike open source platforms where you are responsible for any technical defects and / or updates for a stable running webshop. Keep in mind that your webshop must remain compatible with the latest technical developments.
Our affiliated 'closed-source' platforms have a wide range of available elements that any webshop can more than suffice with.

Magento is a leader in open source E-Commerce. The platform allows sellers worldwide to set up a flexible shopping system and make product management as straightforward as possible.

Setting up a shop Quick & Easy
Lightspeed E-Commerce offers all the tools you need to set up a professional webshop in a short time. You can also make use of the many Lightspeed Apps for example SEO optimization, parcel shipping and international sales.
Real-time voorraad updates

Today's most flexible E-Commerce platform
Shopify is a Canadian online platform meant to quickly and smoothly start an online store that is exceptionally scalable and neat. Do you want to sell worldwide and simple systems? Shopify has it all available.
Real-time voorraad updates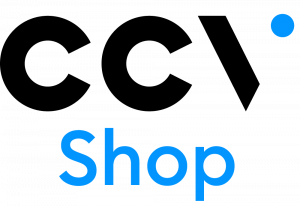 The all-in-one solution for your webshop
A webshop including hosting, continuous innovations and support, for a fixed monthly fee. That is what CCV shop offers. With this all-in-one package you can quickly and easily start your own webshop. And with their 24/7 support, you can always ask for help.
Je eigen webshop in handen
Your own webshop in your hands

The most frequently used E-Commerce platform
WooCommerce is an open-source E-Commerce platform based on WordPress. The platform offers an almost infinite choice of options and gives you everything you need as a webshop owner. With a large global community and an open source system as a foundation, almost anything is possible.
Grootste E-Commerce platform
Biggest E-Commerce platform

The PIM system for webshopimporter
Optimize your webshop step by step with Wisepim. Did you know that the omnichannel E-Commerce platform of the future is also a revolutionary PIM system? We take you step by step so you implement it properly.
Product content verrijking
Integratie met Webshopimporter
Product content enrichment
Intergration with Webshopimporter