Increase your sales through sales insight
and plan your product promotion
Gain insight into margins, stock forecast and price updates
Obtain a high profit?
With our sales insight you get instant insight into price trends, stock fluctuations and price fluctuations.
Kind of easy. We do the work for you!
Price view with price watch
Predict price increases and price decreases
Sales Insight Revolution
A completely new platform for data analysis
You want to know which products are attractive? Don't wait any longer and activate our real-time sales dasboard. Follow trend lines of interesting products or buy in when prices are appealing.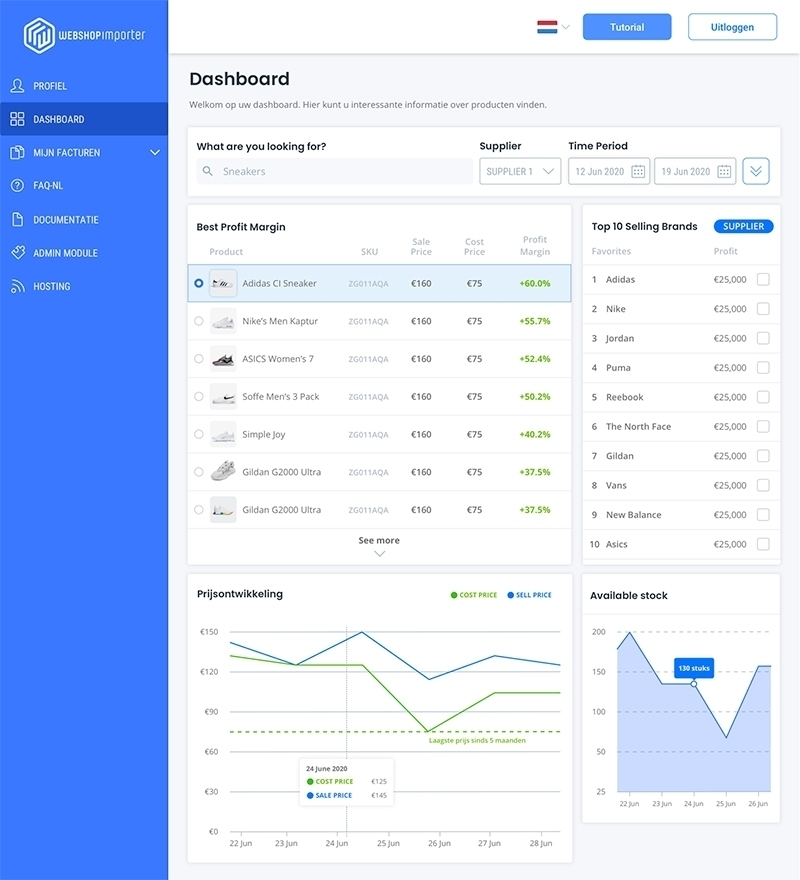 Price watch and stock flow watch
Extensive product management
Price increases and refills of stock can easily be seen in our sales dashboard.

Met het Sales Dashboard kan ik gemakkelijk mijn Sales Strategie bepalen.
Price and Stock view
Follow price fluctuations
You want to know when it's best to purchase? See exactly when supplies are replenished.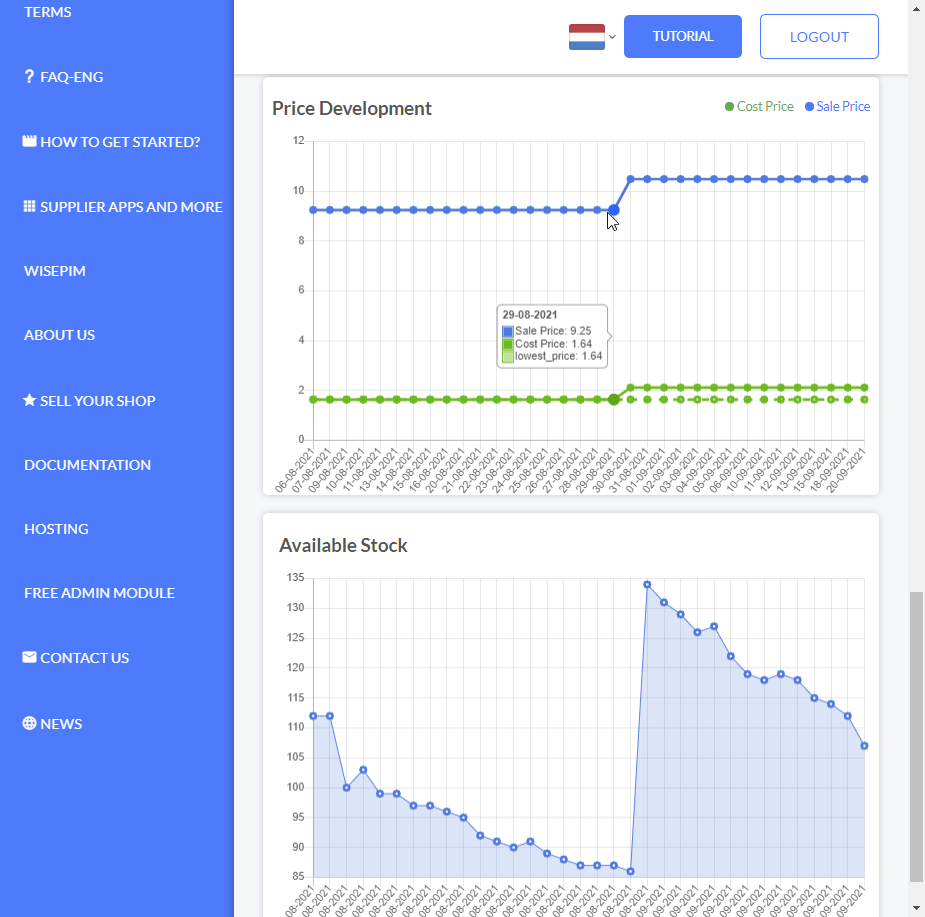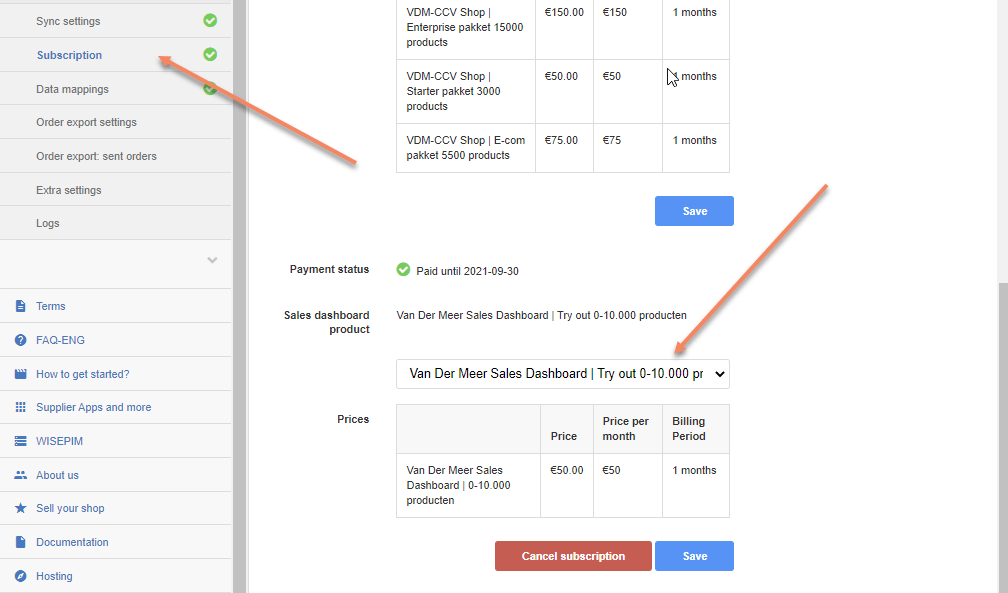 Do you want to activate sales?
Step 1: click on sales dashboard and activate the feature.