Finding a dropshipping supplier: how do I do it and what should I look for?
Finding a reliable supplier: an important factor for dropshipping success. In fact, you outsource the entire logistics process to this party. You have no control over the condition and shipment of products, but the customer will look to you if things are not as they should be. And even if you don't ship the products to the customer yourself, you remain liable. Finding a suitable supplier and making good agreements between both parties is therefore crucial to the success of your dropshipping webshop. But how do you choose a reliable supplier, what do you look for and what agreements are useful to make? In this article we will show you how to proceed and what to look for in order to find a suitable supplier for your webshop.
There are several ways to find a dropshipping supplier:
Using dropshipping directories
Through pre-selected dropshipping partners affiliated with your web store software or e-commerce provider
Doing your own research
1. Finding dropshipping suppliers through dropshipping directories
If you want to find a reliable dropshipping supplier, then using dropshipping directories can save you a lot of time. Dropshipping directories are websites that give you access to many vetted and authenticated dropshipping suppliers. Examples include SaleHoo and WordwideBrands. Especially as a beginner, using this is recommended because it eliminates the risk of choosing a rogue party. There are costs associated with using dropshipping directories, and also the suppliers listed are not always the cheapest. Still, it is advisable as a beginner.
2. Via webshop software providers or e-commercepartners
There are several parties that can help you find reliable dropshipping suppliers. For example, most online store software providers have integrations with multiple vendors they approve. Consider, for example, Lightspeed and CCV Shop. Webshopimporter also has integrations with multiple vendors that have been extensively screened. In doing so, you can be assured of a reliable supplier. If you want to find suppliers directly from a web store provider, take a look at the Lightspeed app store , Shopify app store or the CCV Shop app store.

3. Finding your own dropshipping supplier
If you are still a beginner and do not have much experience with dropshipping, it is better to search for a suitable supplier through dropshipping directories or web shop providers. Looking for a supplier yourself is a time-consuming option and it takes some experience, after all, you want to know if you're going with a good party. Going out and researching does give you a chance to learn about lesser-known suppliers who offer better prices than the established ones. The tricky thing about searching for suppliers is that many suppliers or wholesalers are not easy to find. Because their target group consists of (web) stores, they have no interest in being easily findable by individuals. So you will have to do some research if you want to find a good dropshipping supplier.
Ways to connect with suppliers:
Visit events and trade shows: Suppliers often do not promote their products online, but at trade shows, for example. Find a dropshipping supplier? Pay a visit to a trade show.
Smarter Google searches: Instead of searching by product name, search by the product category and then "supplier" or "wholesaler" behind it. So, for example, "cosmetics wholesale.
Visit trade forums: On these forums you can ask other web shop owners which suppliers they work with and if they know of any other suppliers. Suppliers also use these forums to connect with potential buyers.
Approach trade associations: Often suppliers are members of a trade association. You can contact these organizations and ask which of their members supply web stores.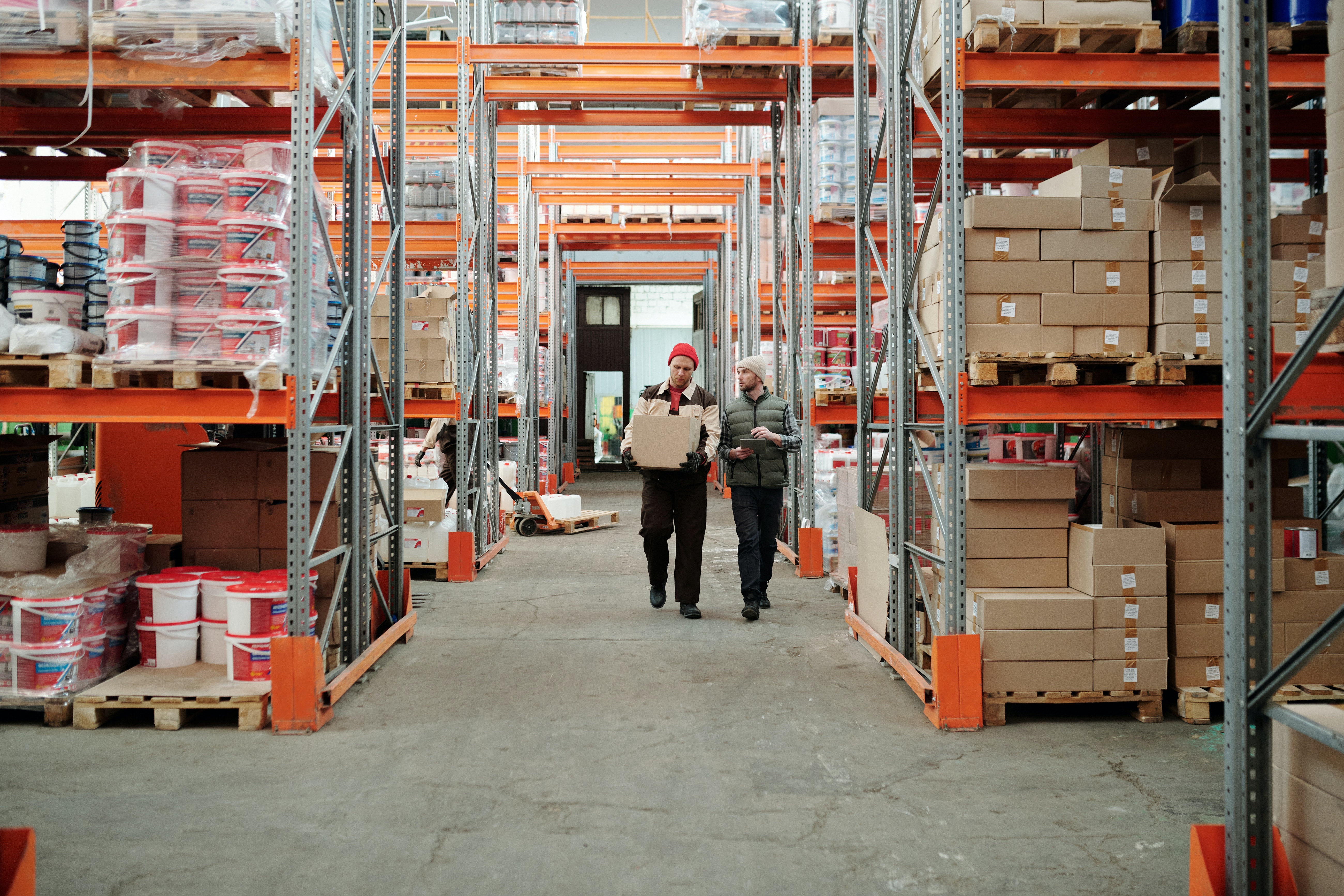 But what do you look for when choosing a supplier? We've listed a few points for you. Want to find a good dropshipping supplier and not have any nasty surprises? Take advantage of it!
Are you dealing with a real wholesaler?
Often traditional wholesalers are not very good at marketing and so they are often harder to find. Chances are, when searching, you will come across so-called wholesalers who are really nothing more than middlemen. But how do you determine if you are dealing with a true wholesaler? There are a number of points to watch out for:
If you first have to log in or create an account with your company information, you know you're in the right place. Can anyone just order without checking that they are dealing with a legitimate company? Then you're not dealing with a wholesaler.
Reliable suppliers do not ask for monthly service fees. However, there will be a cost per order. You pay these fees for packaging and shipping.
A supplier who offers dropshipping will not ask you for a minimum purchase. With dropshipping, it is actually advantageous that you do not have products in stock. However, a supplier or wholesaler does want to be able to rely on you, and advance payment may be requested.
Unburdening
Make sure that you are sure that the supplier in question takes care of the entire logistics process. This way you don't have to worry about it and you can concentrate on the marketing of your webshop, for example.
Capacity
You don't want to disappoint your customers because a supplier can't handle your pace. So in advance you want to know whether the supplier has products in stock indefinitely and whether it can handle a large workload. If you want to scale up, you want a supplier to be able to move with you in this.
Margins
Not entirely unimportant: you want to be able to make some money from it. If you want to find a suitable dropshipping supplier, it is important that they can offer you reasonable margins. You can also negotiate on this; a supplier is not surprised by this. For example, you can mention that the supplier's sales will increase significantly online because of the great expertise you have.
Assortment
It is advantageous if your supplier offers multiple product categories. If, at a later time, you want to expand your range, you can simply contact your current supplier and you don't have to find another one. In addition, it is nice if your supplier is innovative, keeps an eye on the market and responds to new trends with the assortment. However, if you have found your supplier through an e-commerce partner, then finding and adding an additional supplier is a breeze. In fact, these companies have integrations with multiple vendors vetted for reliability. For example, Webshopimporter has a wide range of various suppliers.
Synchronization options
An important point is that vendors offer options for synchronizing products. Often CSV files are used (contains data such as title, price, description, et cetera) only this provides the web store with a lot of manual work and therefore costs a lot of time. In addition, product data are not always up-to-date in this way. Some vendors offer more technical options such as an API to automate synchronization or turnkey solutions so that webshops and vendors can be easily connected. In this case, vendors often work with a software partner. In this way Webshopimporter also cooperates with various suppliers. Find a dropshipping supplier where you are assured of both good reliability and fast integration? Then choose a supplier via Webshopimporter. In addition, you are always assured product data that is up to date.
Shipping
The customer would prefer to get his or her order as quickly as possible. So it's nice if the supplier processes the orders as quickly as possible. In addition, the reliability of the delivery service is also important. You can therefore check which delivery service the supplier works with and check some reviews of this delivery service. You can place a trial order with one or more suppliers to see how quickly your order is delivered, if the communication is good and if you get what you ordered.
Return conditions and service
Some dropshipping suppliers take care of returns, others do not. Check the terms and conditions of the supplier and make clear agreements. In fact, the consumer may exercise the right of withdrawal and then the products must be legally taken back. The fact that a supplier does not take products back is no excuse for this, then you have to arrange this as a webshop. The very idea of dropshipping is that you have no stock, so you'd rather not have this. So make sure you are clear in advance about whether your supplier also handles returns.

Product information and photos
It is very nice if the supplier has product information, specifications and product photos. Although it is not recommended to copy the product descriptions of the supplier, because this is not always information that is of interest to your customer and besides that it is not good for your SEO results. However, you can take from the texts what you need and put your own spin on it. Photos of the supplier are nice because you don't have the products in stock so you can get started quickly.
Quality of products
For your reviews, it is nice if products are of good quality. Therefore, it doesn't hurt to have first seen the products you sell for yourself. You could keep one of each product in stock. You can also use these products again if you want to take your own photos for your website or your socials or when answering customer questions. In terms of quality, you also have to be extra alert for products that are not from Europe. This is because all the products you sell here must meet European safety requirements. For products imported from Europe, you can hold the manufacturer liable if something is wrong with the product. For products imported from Europe, you can hold the manufacturer liable if something is wrong with the product. So you want to know in advance whether products meet the set quality and safety requirements. If you want to find a suitable dropshipping supplier, this is something to consider.
Finding a suitable dropshipping supplier: we help you
Now you know the ways you can find a dropshipping supplier and what to look out for when you're doing your own research. Do you have further questions about finding a supplier or about the suppliers Webshopimporter works with? Or do you also want to find a reliable and appropriate dropshipping supplier? Feel free to contact us, we are always happy to help.