Van der Meer connection
The Van der Meer dropshipment connector for Magento seamlessly synchronizes all product data from Van der Meer to your store.
When you have a Magento shop and you want to sell products from Van der Meer you can easily synchronize your product data with this connector. You can easily provide the customers of your store with latest information, prices and stocks offered by Van der Meer.
Unlike a single import, your products are always kept up-to-date. Thanks to a clear and intuitive graphical interface, you can easily create your unique product assortment.
Easily define profit margins on the selected data to be synchronized with your Magento webshop. Import standard product data or overwrite standard text fields with your own unique title, descriptions. You can also define which Van der Meer data should be synchronized or not for maximum flexibility and an optimized business process.
Benefits
Flexible
Determine your own margins on products
Multi compatible
Compatible with both Magento Community and Enterprise versions
Synchronize product data
Synchronize and manage product data easily in your webshop
Automatic updates
Automated Van der Meer stock and price updates
Intuitive interface
Graphical interface for easy mapping of supplier categories to your store
How it works
After you have purchased software and signed in with a Van der Meer account, you can start importing data from your Van der Meer into your Magento webshop
After that, when you have requested a so-called product XML data feed, you can immediately define your own price ranges, clone categories, product names and descriptions or edit them to your preference. The import system takes care of the rest.
Register
Create an account at Van der Meer
Log in
Login and download the datafeed export (XML type)
Purchase the Van der Meer connector
Purchase the Van der Meer connector
Select categories
Select which categories you want to import to your store or import to existing categories
Import productinformation
Import all available product information such as images, product text and product dimensions and set margins or set other business rules related to your product data. Start selling.
User Experience
We have chosen a fully automated back office. Orders come in through different platforms and are automatically picked up by this app. This required coordination between the different parties. This app is very user-friendly and the support is just great: fast and very clear. Also for the novice shopkeeper with little IT knowledge. This is an absolute must! Congratulations!
as a webshop owner with not too much technical knowledge it is a good app and very friendly and helpful customer service
Information
We put all our passion, knowledge and ambition into one goal: Own a happy pet!
We have a clear mission statement, which captures the essence of what we stand for as a company. The principle of our brand is 'Own a happy pet'. Loosely translated, this means that we do everything we can to make sure that every pet is a happy and joyful pet. Everything we do, radiate and develop is driven by this. Together with our customers, we make sure that every pet is a "happy pet"!
Installation & Set-up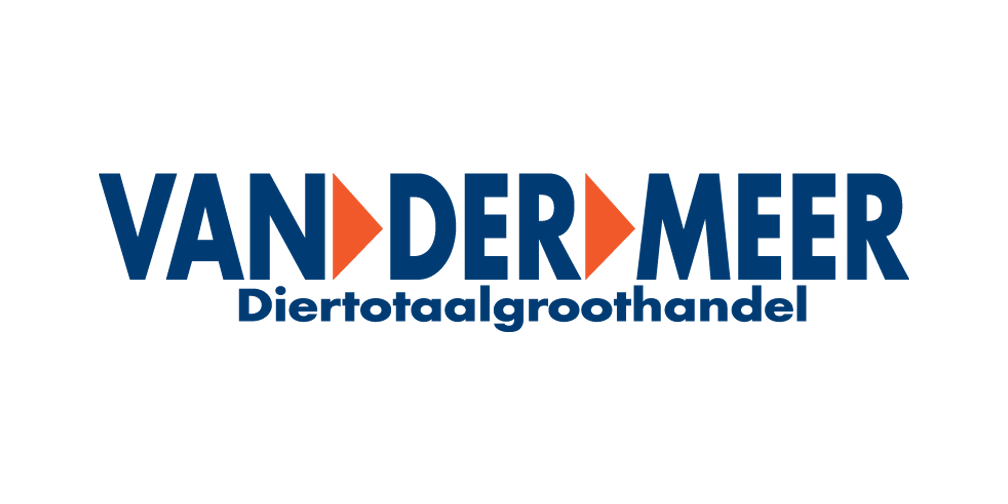 Compatible Platformen
Magento . Lightspeed . CCV Shop . Shopify . WooCommerce
Number of Products
5.000 > 10.000
Worldwide Delivery
No, only Europe
Available datafeeds
.CSV / .XML / .XLS
Van der Meer customer service