PIM platforms ultimate guide for implementation
Product management is very critical within a company. An effective and efficient PIM platform allows businesses to effectively manage their sales, marketing, and product data without having to rely solely on email and spreadsheets to store and communicate.
What can a PIM system do for your e-commerce business?
They can increase sales and improve customer satisfaction and loyalty by allowing customers to find what they are looking for quickly and easily, while reducing the time you and your employees spend looking for product data. They can also help you monitor sales and market changes so that you can respond quickly to these changes and stay on top of your competitors. You can also schedule and share content with your team and work faster with more accurate data.
In our blog we will provide you with an overview of the benefits. We will also explore other innovations in product management and how they can improve your business.
What are the benefits of a PIM system?
1. It helps companies streamline business processes by allowing for immediate access to relevant customer data across all channels.
2. By simplifying complex tasks and processes, a PIM system allows for greater focus on strategic initiatives and strategic thinking.
3. It enables different teams and business units to collaborate and share centralized product and marketing information in real time with team members from different locations around the world.
4. It allows for better communication with internal and external stakeholders including customers, partners, suppliers, and channel members by automating workflows and providing easy access to key information and documents across departments.
What are the advantages and disadvantages of using a PIM system vs. a spreadsheet or database solution?
1. PIM systems are purpose-built for managing product information, whereas spreadsheet and database solutions were not designed specifically for this.
2. Spreadsheets and databases tend to be limited in terms of data storage capability – they do not allow sharing of large amounts of data in real time and are not accessible across multiple devices.
3. Spreadsheets lack the ability to track and manage marketing campaigns and track product sales and promotions effectively. In addition, they are not scalable and can create security and compliance issues for businesses when attempting to comply with data protection and privacy laws such as GDPR.
4. PIM systems are more expensive than spreadsheet and database solutions, but they offer greater flexibility and functionality.
Explosive growth of data: How can a PIM system help manage this effectively?
With the explosive growth of the technology sector in recent years, the number of companies that use digital channels to sell products and services has also grown significantly. To thrive in this environment, companies need to be able to connect directly with their customers through their preferred digital channels and develop compelling brand experiences to grow their customer base and increase customer loyalty.
How is the data structured in a PIM system?
Product has got an sku, description, price, payment type, quantity details etc so it's quite straight forward and easy to understand, products are stored on a server and accessibly from anywhere.
How are PIM systems evolving?
PIM systems and technology as a whole are becoming more sophisticated and advanced as consumers come to expect more from their online shopping experiences. They are also becoming much more user-friendly for small businesses. This means that PIM systems are becoming more affordable and accessible, making them a better choice for businesses of all sizes.
Implementation guide
How can you implement a PIM system for your Business? Below are a few practical tips regarding the implementation of a PIM system.
1.The best way to implement a PIM system is to work with an experienced provider who can implement your solution quickly and seamlessly with minimal disruption to your business.
2.Most businesses prefer to use a cloud-hosted solution because it is quick to set up and does not require a great deal of investment or technical knowledge such as cloud infrastructure setup. It is also easy to scale up or down depending on your needs and access your data from anywhere using a cloud-based service.
3.If you are looking for a full turnkey solution, look for a partner who provides everything that you need in a single package, including software, infrastructure, and services support to help you.
4.Make a list of your requirements and find a solution provider that specializes in them to ensure that you choose a solution that will work for your business.
5.Once you have chosen a provider, be sure to set up an account and get started with the installation process.
6.Take advantage of support and training offered by your solution provider to help you get the most out of your new solution.
7.Review and evaluate your performance to make sure that you are getting the most out of your new solution and can maximize your return on investment.
Our PIM Solution
With our PIM solution you can manage all your product data in one place, so you can focus on what's important – running your business. Our cloud-based solution allows you to manage products, inventory and orders with ease from any device with an internet connection.
What is WISEPIM?
WISEPIM is a powerful and easy to use product data management solution that makes it easy to manage inventory, orders, customers and other data all in one place. With WISEPIM you can enrich product data, create new AI driven content and even create new applications from our product data over API. WISEPIM has been designed with the small business in mind and is packed full of features to make your life easier. Growing an scaling is easy because WISEPIM can be used as a standalone product or integrated with any third party business apps via our platform API.
We currently support alot of e-commerce platforms. Including Magento 2, Lightspeed eCom, Shopify, CCV shop and WooCommerce. Multiplatform support is a huge benefit over traditional PIM systems because: 1 ) you avoid vendor lock-in, so you can switch platforms in the future without impacting your ability to keep your product data up to date; 2) you don't need to migrate all of your data from one platform to another; 3) the learning curve is lower when you move your data from one platform to another. 4) you can leverage your existing workflows and integrations on your ecommerce store to avoid having to recreate everything from scratch with a new platform.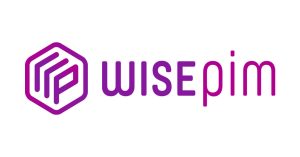 How to get supplier data into our PIM system?
To get supplier data into our PIM system you need to upload supplier data directly to your e-commerce site via admin interface or via API calls and then sync the data with our system. This data can also be in the format of TXT or CSV. The import process can be done manually or using a third party app to automate the process.
We also have a feature in our system that allows you to pull supplier data from your competitor's ecommerce sites. The data can then be used to create product alerts, comparison charts and other sales and marketing collateral that you can use to sell your products online.