White label and private label dropshipping: which suits you?
In a previous blog post, we reviewed the benefits and concerns of dropshipping. One concern with dropshipping is that competition between providers can be high and profit margins low. So it's super important to stand out in the marketplace. A lucrative way to do this is to sell products under one's own brand name. There are several models for this. For example, you can choose to release white label or private label products. Both lend themselves perfectly to dropshipping. Here we will cover what both models entail and what the advantages and concerns are.
White label
White labeling means that products that the manufacturer or supplier produces or supplies as standard are sold under your brand name. Thus, the products will only be labeled with your own label. Multiple dropshipping webshops can hereby sell the same product under a different label.
Example:
You have an online shop with natural cosmetics. You'd like to release a shampoo under your own brand, but don't have the time, inclination or money to develop the entire product. You will find a supplier with an assortment of natural cosmetics. Their natural shampoo they can provide for you of your own label, you can then sell these in your webshop.
White labeling has several advantages, we list a few here.
Benefits
You save time and money that you have to put into developing a product because the product already exists. Only your label needs to be on it.
Often white label products are sold directly by the manufacturer and you pay low wholesale prices.
The perceived value of the product increases, or in other words, in the customer's perception, the same product with a personalized label has a higher value than the same product without a personalized label. So you make sure that you stand out from your dropshipping competitors who sell products from the supplier without their own label.
White labeling also has issues to consider. We list a few here.
Points of interest
Branding options are limited. You are dependent on the capabilities of the supplier who creates the label or packaging with your design.
You choose from the products the supplier has to offer, there is no way to create something unique or customize things like ingredients.
Competition can be spirited, as multiple dropshipping providers sell the same products, even if it's under a different name
With white labeling, therefore, you already differentiate yourself more than with the standard offering of dropshipping items that are not branded with your brand. The product itself can be obtained from several suppliers, but this same product with your brand name only sells you. So you already distinguish yourself more. If you want to stand out even more and put the competition out of business, private label dropshipping is worth considering.

Private label
With a private label, the manufacturer or supplier exclusively creates a product for the customer according to his or her requirements. The customer then sells under his or her brand name. Private label also lends itself perfectly to dropshipping. Whereas with white label, several online shops can sell the same product, but under their own brand name, this is not the case with a private label. The product is completely unique and therefore you are the only one selling that exact product. With white label, as a web store you only have control over the label that will be on the product, private label on the other hand gives you the ability to customize multiple aspects of the product. Think for example of color, size or the composition of a product. The entire product is thus unique.
Example:
You have an online shop with natural cosmetics. You would like to release a shampoo under your own brand name, but you also want to develop your own formula for the product. You find a supplier who can produce your shampoo formula or you come up with a suitable formula for the shampoo and a suitable design for the packaging together. The result is a unique new shampoo with packaging and a label to your liking.
We briefly list the advantages of a private label.
Benefits
You can compose the product to your liking and determine specifications such as ingredients, color et cetera yourself. This makes the product all your own creation.
It has a positive impact on your customers' loyalty. Locally produced products are often preferred these days. When customers order the product from you and like it, chances are they will come back to you if you are the only one offering it.
Not to mention higher margins. With a private label, products can be priced more competitively and profit margins increase. Gross profit margins are often as much as 25 to 30% higher for private labels than for manufacturer's brand products.
Even with a private label, there are issues to consider. We mention here some points of interest.
Points of interest
When developing private label products, a minimum purchase is required, so you will have to make a pre-investment. Also, time and effort goes into developing a product.
Sometimes a web shop can miss the mark by purchasing private label products for which it is not sure whether there is a demand or not. If it turns out that the product doesn't sell well, you're left with a whole stockpile. This is difficult to sell when it is private label products and not branded products. So doing market research is essential before releasing a new product.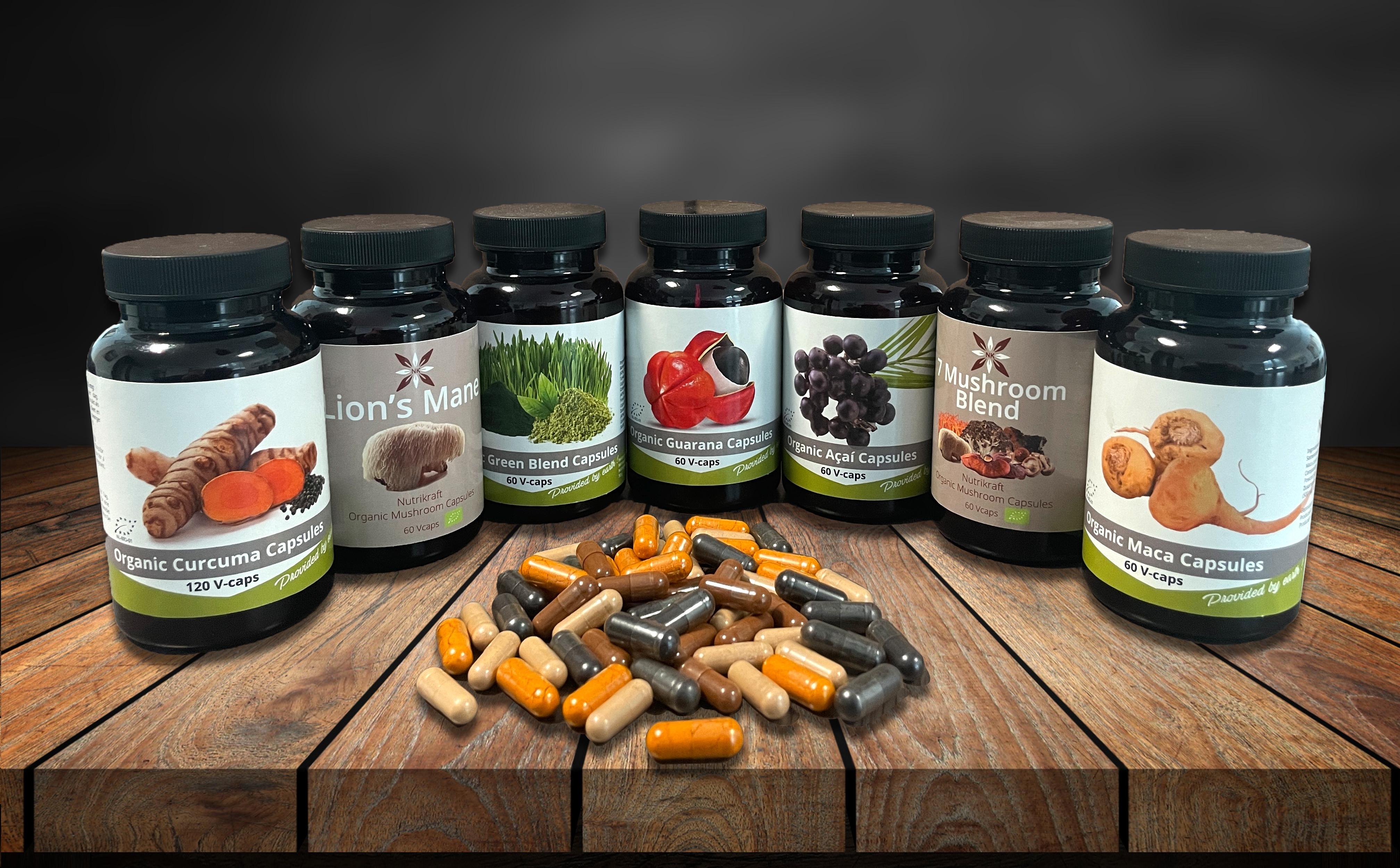 Do you choose for a white label or a private label?
Now you may be wondering: which form is best for my situation? Quite understandable, as both private label and white label have their advantages and concerns and both models lend themselves well to dropshipping. In doing so, there are questions you can ask yourself to determine which form best suits your situation. We go through these here.
1. Do you have a unique idea?
Do you want to be free to create your own product in detail and let your creativity run wild? Then a private label is a good choice. This is because you have the freedom to put together the product as you wish and create your custom-made packaging. With white label, you have less control over the product; you can't customize it in detail. Can you find a white label product to your liking to sell under your own name? Then you'll be fine with white label.
2. How much time and effort and money are you willing/able to invest?
Both the cost and the amount of time and effort you have to invest are higher with a private label than with a white label. Designing, producing, branding and marketing: a unique result takes some time and effort. You also have to look at how much money you can invest up front, since you almost always have to make a pre-investment with a private label. So keep this in mind. A White label, on the other hand, involves lower costs and less time and effort.
3. How much do you value the branding of your product?
A private label has advantages over a white label when it comes to branding. You have invested time and money in research and development of your product and in marketing. This works to your advantage when it comes to product price. You create more trust and credibility with your brand, this is more profitable in the long run. But you have to do something for that. Creating a brand identity does take time, but it can attract a niche audience. With a white label product, on the other hand, you can enter the market faster. However, as more providers offer the same product under a different name, the products are more or less identical to those of the competitor. As a result, it takes more work to stand out as a brand. Since you can't make any changes to the product, you'll have to focus on the branding of your webshop and the experience. With white labeling, the branding of your webshop is therefore more central than the branding of the products. You can also start competing on price, but that factor is easy to adjust and more competitors will do so. Do you want to really differentiate at the product level and really build a strong brand identity that attracts a niche audience? Then choose private label. Do you want to enter the market quickly and are fine with the branding options that a white label offers? Then choose white label.
4. Do you have much/little experience with e-commerce?
For both a private label and a white label, it does require that you know a little about e-commerce. If you are not yet experienced, then white label is a less risky option than private label. If you get started with your own white label products, you can gradually gain more experience that you may later be able to use for a more ambitious private label project.
Have you asked yourself these questions? Maybe by then you will have an idea which variant suits you best, maybe not yet. Want more information about white label or private label? Webshopimporter helps you further.
Want more information about white label or private label? Leave your information and we will contact you.