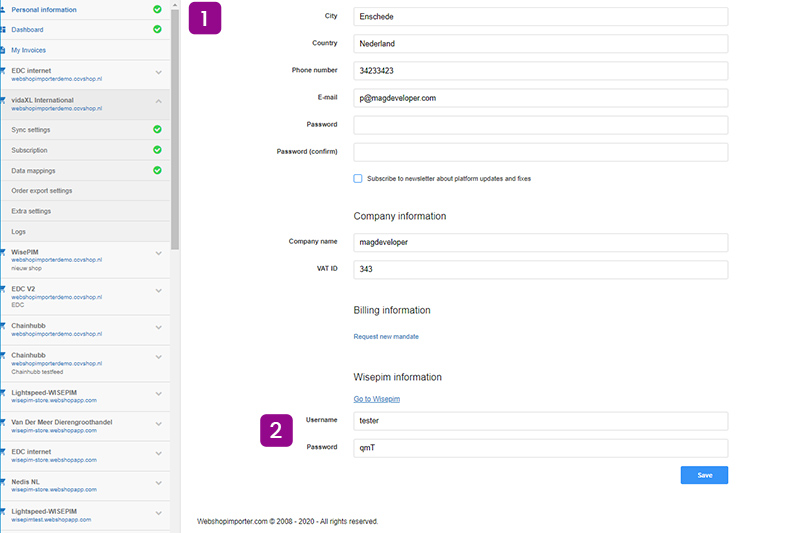 2. Editing data in Wisepim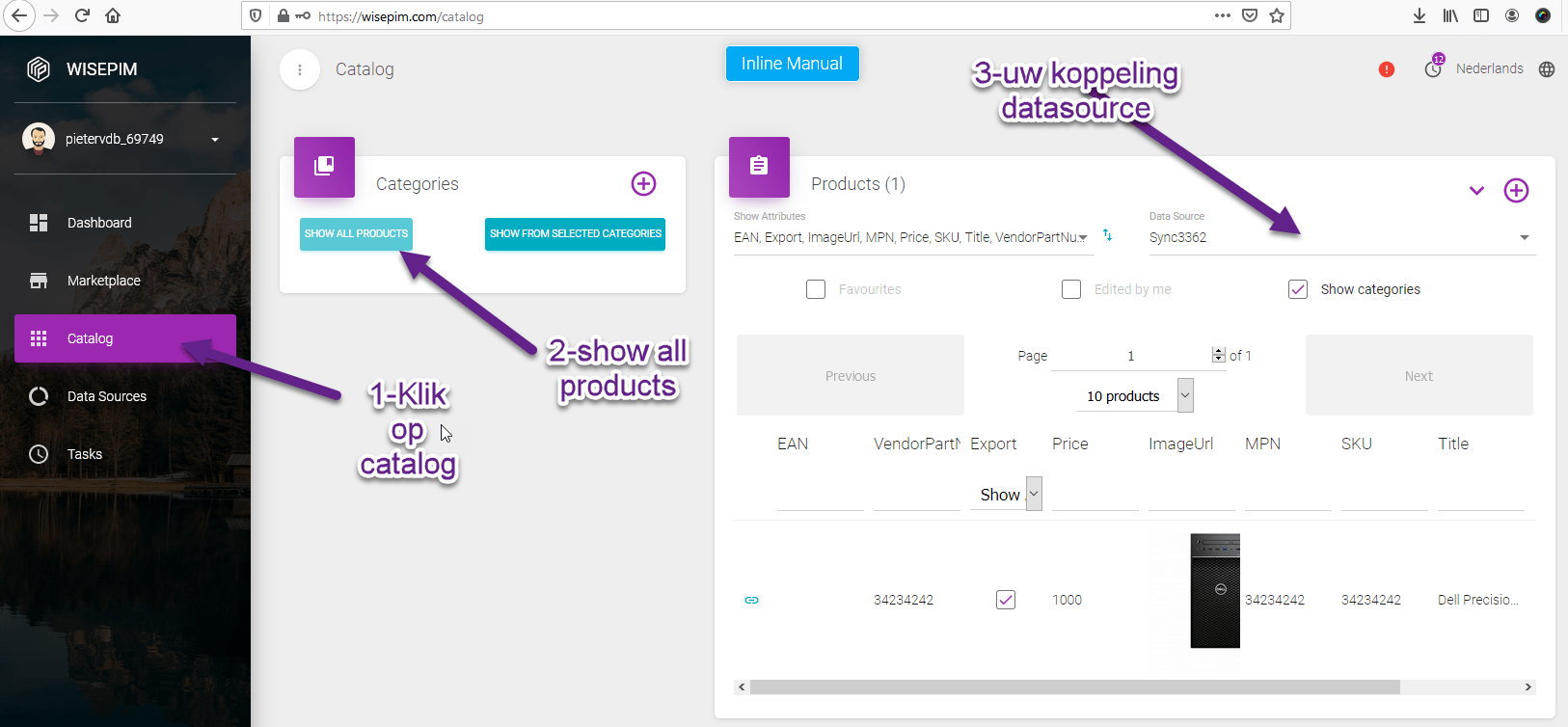 When you are logged in, you will find the products under Catalog
1. Go to catalog.
2. Select show all products.(required field)
3. Under data-sourceyou will find the data source number. With this number you can connect and is also visible in the dashboard of webshopimporter.
4. Select the appropriate data source if you are using multiple data sources.
TIP: You can also find the data source number on webshopimporter.com by going to sync settings and looking at the number in the URL bar.
Note. Products are automatically prepared. This takes an average of 5-10 minutes the first time after installation.
By pressing English in the upper right corner of the dashboard it is possible to view product descriptions in English.
Product details can be edited in 2 ways
1. Select the online edit view by pressing the pen icon
If you are at the product detail stage you can edit products at the detail stage
If you are at the product detail stage you can edit products at the detail stage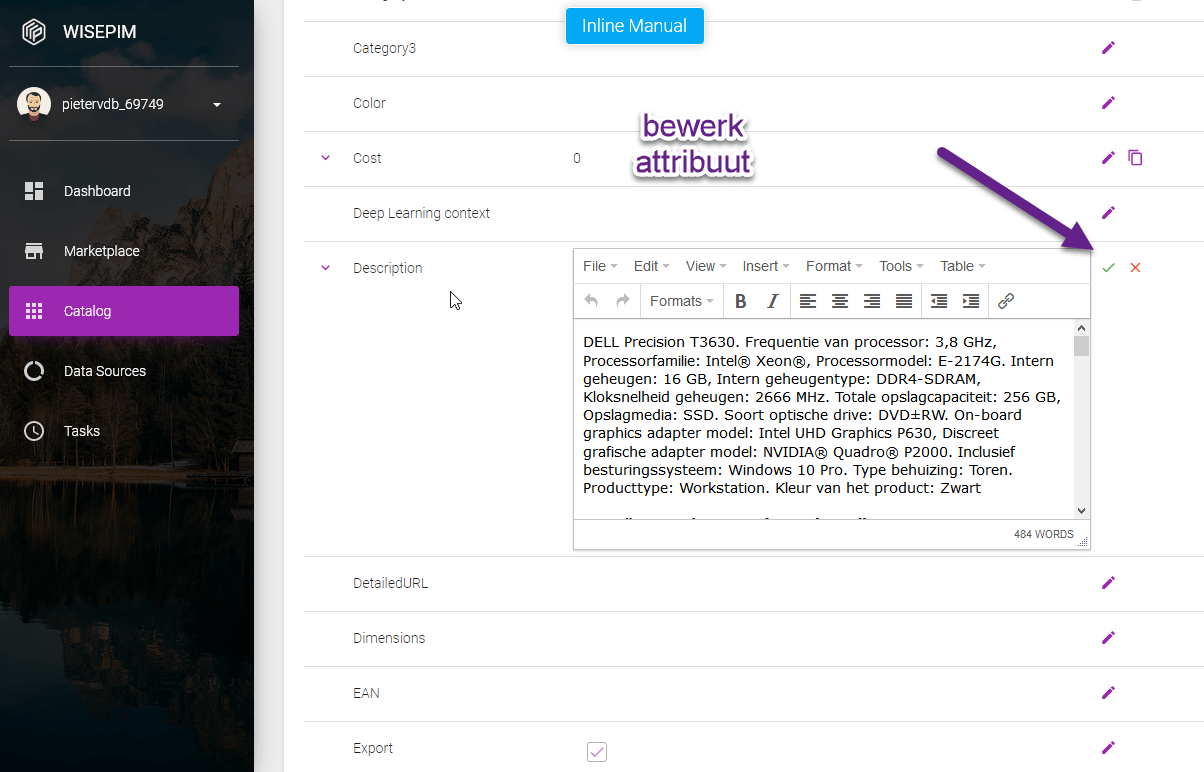 The edited products can be seen under edited by me. This way you can easily filter your customized content.
Edited products will automatically be ready in your daily export feed to webshopimporter.com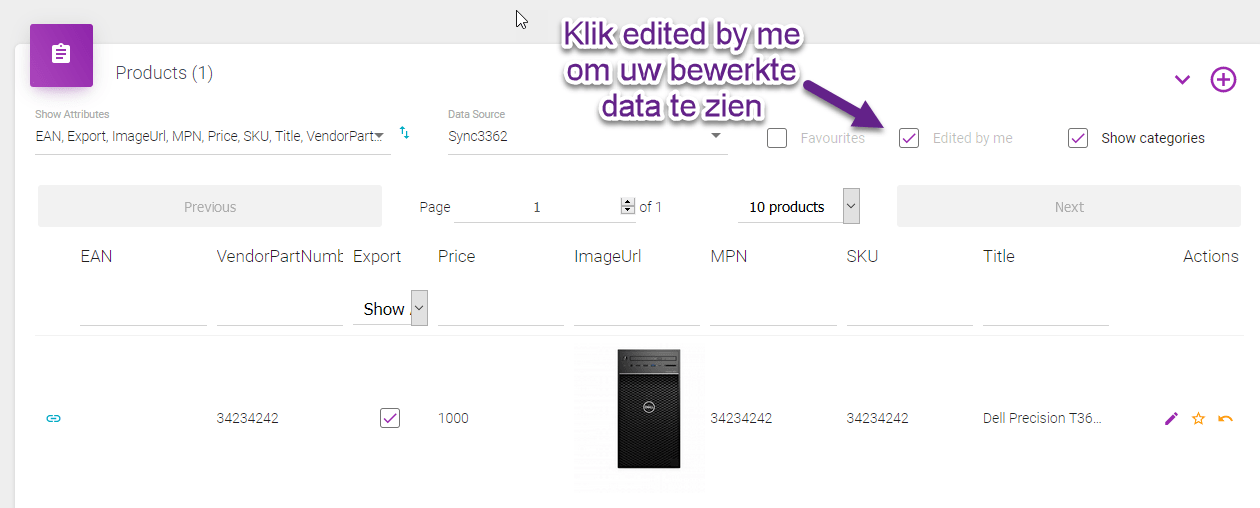 3. Export after editing
Exporting is super simple with the task manager of Wisepim
Go to tasks in Wisepim and go to export task. Click the blue icon to export the "edited" products to Webshopimporter.com.
4. Transfer products to the shop
On the left side you will find the connections and the name of the webshop is listed. shopname.webshopapp.com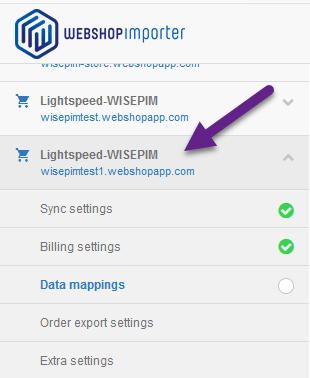 Don't see any products and did you export the products in Wisepim?
Go to more options and click on the button start import from Wisepim to shop.
We then refresh the exported feed from Wisepim. If you do not perform this, we will retrieve the feed from Wisepim daily.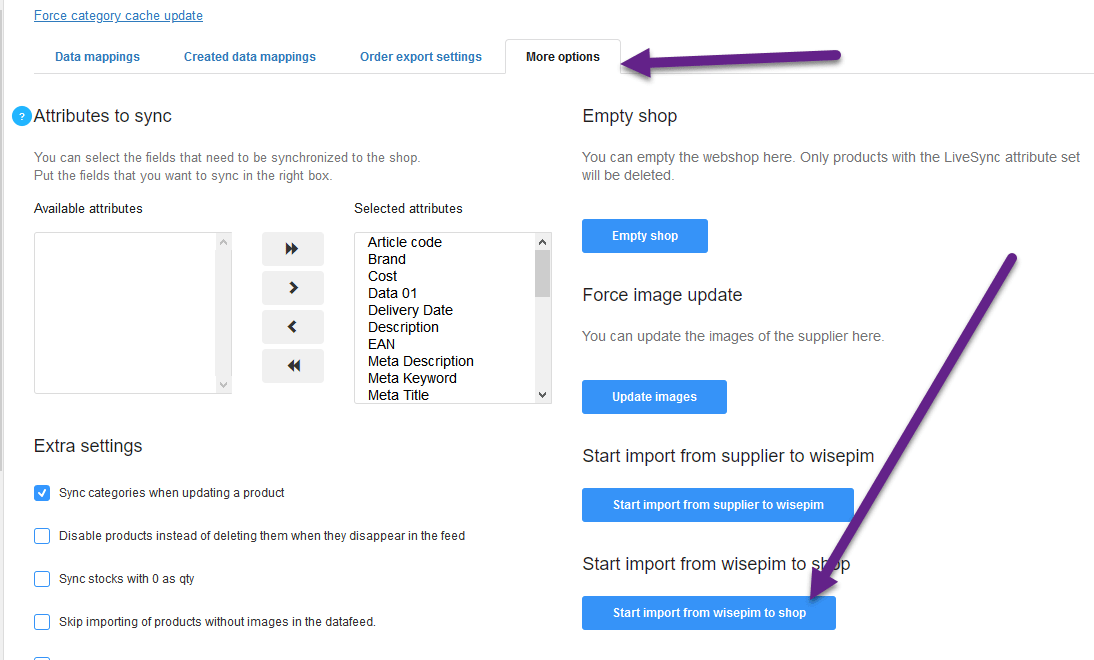 Frequently Asked Questions